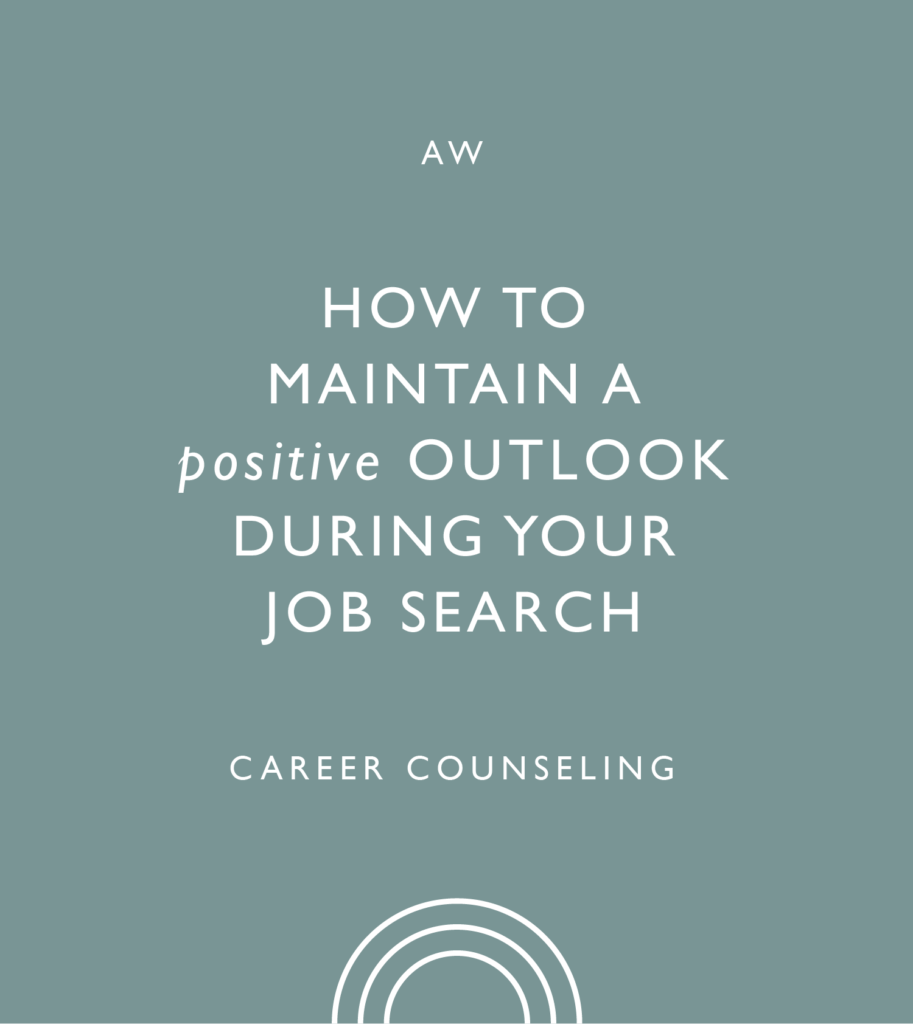 How to Maintain a Positive Outlook During Your Job Search
CAREER COUNSELING / By Andrea Weiss
Career Counseling 
The job search process is an emotional roller coaster. In the span of 24 hours you might learn you didn't get a job you thought you were perfectly qualified for, get a personal referral to a recruiter who works for your dream organization, realize you submitted the wrong cover letter for a position, and get a call back for a second interview at an organization you respect. These normal ups and downs of the job search can play havoc on your emotions! Below are some tips to help you keep a positive attitude and maintain your well-being.
My Tips for Maintaining A Positive Attitude
Have a strong support system of friends, family, other job seekers, mentors, and co-
workers (if your job search isn't private). Surround yourself with positive, encouraging
people and limit your time with those who tend to be negative. Pets can also provide us
with unconditional love!
Manage your job search stress levels by getting plenty of rest, eating well, and
exercising regularly.
Start a job search support group- good for your emotional well-being and for
networking!
Schedule for your job search activities- set realistic, achievable goals with a timeline for
completing them.
Visualize yourself being successful in your job search.
Keep your sense of humor (read the comics daily, watch a funny movie)
Build in rewards for your hard work
A Note on Rejection
Rejection is an inevitable aspect of the job search- networking meetings that go nowhere, job applications that you never hear back about, unreturned emails and phone calls- but keep at it. Successful job hunters will tell you to put your trust in the job search process- know that if you are following job search best practices and proven techniques you are on your way to hearing an employer say, "You're hired!" Remember that every "no" puts you one step closer to "yes". Regroup, evaluate what's working and what's not; enlist the help of others to inject new ideas into your approach. If you're feeling down, do something you know you enjoy and do well; it will help build your confidence to recommit yourself to your job search.
If you would like help creating a job search strategy, reach out, I'd love to assist you!